Research Summary
This study has confirmed concurrent dicyclanil and cyromazine resistance and provides up to date information on its increased levels, wider distribution and the effect it has on the efficacy of alternate insecticides4.

The study also determined that a reduction in the level of susceptibility in field strains to ivermectin and spinosad has occurred over the last 20 years4.

The study has shown that imidacloprid, despite it only recently being marketed for blowfly control, has already applied selection pressure on L. cuprina through lice treatments4.

Overall, the project has highlighted the benefits of periodic monitoring for insecticide resistance to inform on effective flystrike control, responsible insecticide usage and insecticide resistance management4.
The % of field submissions resistant to dicyclanil and cyromazine, cyromazine only or susceptible to both cyromazine and dicyclanil.4
Total Submissions
(N=100)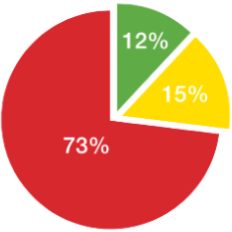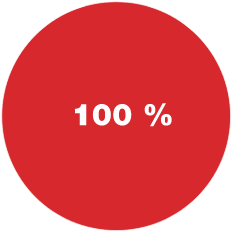 Victoria
(n=11)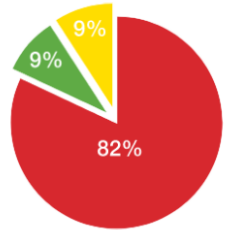 SA
(n=12)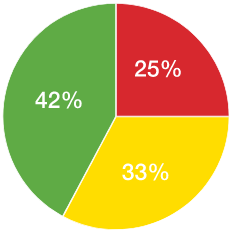 WA
(n=21)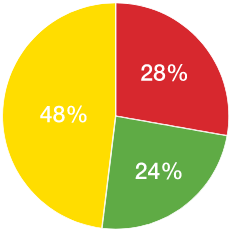 Resistant to both dicyclanil and cyromazine
Resistant to cyromazine
Susceptible to dicyclanil & cyromazine
The trial used a total of 100 maggot submissions from across NSW, VIC, SA and WA.

100% of submissions from NSW were both dicyclanil and cyromazine resistant.

In VIC 82% of submissions were both dicyclanil and cyromazine resistant.

In WA and SA, concurrent resistance to these two actives was 28% and 25% respectively.

Higher percentages of cyromazine only resistance were seen in WA (48%) and SA (33%).
Protection Period Evaluation3,4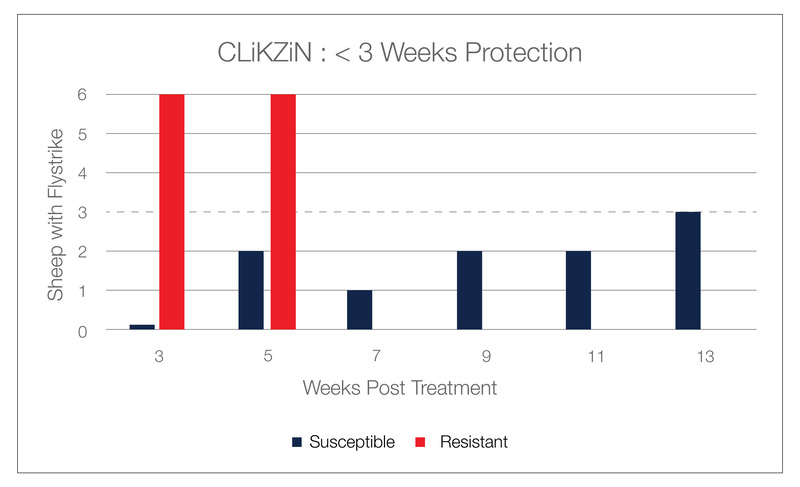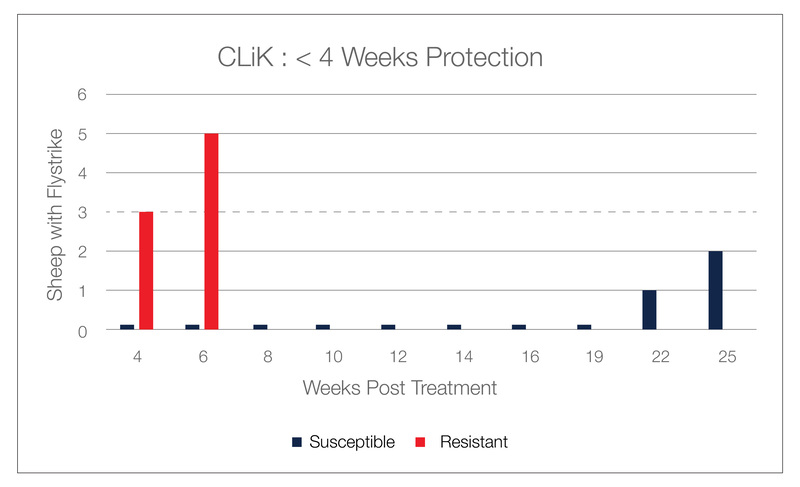 For the first time, reduced protection periods have been reported to dicyclanil based spray-on products due to
resistance development in the Australian sheep blowfly3.
The protection period of CLiKZiN™ was reduced to less than 3 weeks in a resistant fly population. This equates
to >73% reduction in protection compared to the maximum registered protection period.

4 weeks protection (a reduction of 78%) was seen in the resistant population to CLiK™.

Only 9 weeks protection (a reduction of 69%) was seen in the resistant population to CLiK™ EXTRA.
*Graphics adapted from N. Sales et al, IJP: Drugs and Drug Resistance 14:118-125.
Conclusion
Of the 100 strains examined

3,4

15 were resistant to cyromazine while 73 were resistant to both dicyclanil and cyromazine.
Concurrent dicyclanil/cyromazine resistant submissions coming from all of the mainland states (n= 73) which included every strain from NSW (n=55).
Strains which were found to be dicyclanil resistant were also found to be cyromazine resistant whilst in states other than NSW cyromazine resistance was found to occur independently.

It is important to note that the majority of NSW submitters (70%) declared use of dicyclanil exclusively, or dicyclanil and cyromazine, while 22% failed to provide information on insecticide usage3,4.

To avoid an increase in the level and frequency of dicyclanil/cyromazine resistance, the widespread and exclusive use of dicyclanil should be avoided where possible in all States. In this way it may be possible to maintain the use of the full range of registered products to control flystrike3,4.

Due to the apparent exclusive and widespread use of dicyclanil in NSW, and the subsequent selection of resistance, integrated resistance management (IRM) measures must be adopted1,2.

By adopting IRM measures producers may prevent flystrike and at the same time slow further development of dicyclanil resistance in the NSW blowfly population3,4.

Adoption of an IRM plan in all States is advisable to slow or halt the continued selection of cyromazine and dicyclanil resistance3,4.

By doing this the full arsenal of insecticidal products registered to control flystrike should remain available3,4.
Everyone in the industry is responsible (manufacturer, reseller, advisors, farmers) to ensure flystike can continue to be managed and the wool industry remains viable.
1. Flyboss., (2019) Resistance management strategy for the Australian sheep blowfly Lucilia cuprina (Wiedemann). Accessed: 04/2019. http://www.flyboss.com.au/sheep-goats/files/pages/treatment/insecticide-resistance/resistance-management-strategies/190415-SHEEP-BLOWFLY-RESISTANCE-MANAGEMENT-STRATEGY-FINAL-GD3349.pdf
2. Flyboss., (2019) A fly in the ointment. Accessed 12/2019. http://www.flyboss.com.au/sheep-goats/files/pages/treatment/insecticide-resistance/resistance-management-strategies/A-Fly-in-the-Ointment-Managing-Chemical-Resistance-to-Blowflies-20191129.pdf.
3.Sales, N, Suann, M, Koeford, K, 2020, 'Dicyclanil resistance in the Australian sheep blowfly, Lucilia cuprina, substantially reduces flystrike protection by dicyclanil and cyromazine based products', IJP: Drugs and Drug Resistance 14:118-125.
4.Sales, N, 2020, Sheep Ectoparasite Resistance Update 2018-2020, NSW DPI Project no. ON-0049